Ferdinand Cheval; Everyone knows that the world is full of wonders filled with creations created by the greatest people in history. But will you believe it if we tell you that once in France a Palace was built by a postman?
Ferdinand Cheval, a french postman builds palace
France is a place full of palaces, but there is not one that can be said to be ideal, that stands out above the rest as a work of art and devotion. However, at the end of the 19th Century there was a French postman who built a palace single handedly using pebbles he collected on his post round, a great French eccentric.
About Ferdinand Cheval
The postman named Ferdinand Cheval was born in 1836 was trained briefly as a baker's apprentice. Over the course of time Cheval became a postman in his local area of Hauterives, Drome, a town in Southern France.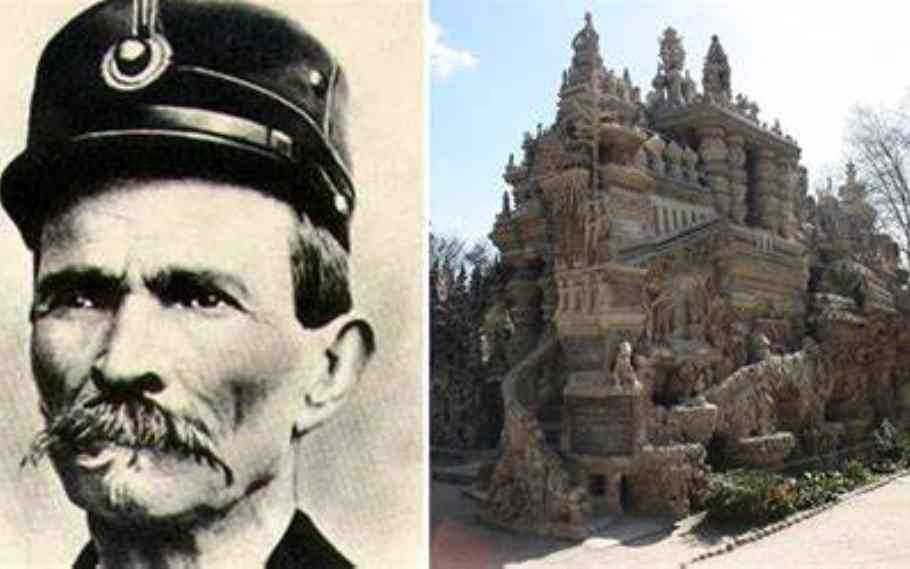 About the Journey:
It was one fine day in 1837, on his 18 mile round which he made on foot, he stumbled over a stone and picked it up. It was an epiphany for Cheval; he later said that the single stone started a dream to build a palace, a dream castle, his ideal palace.
This incident was briefly penned by him in a diary, 'I wanted to know the cause. In a dream I had built a palace, a castle or caves. I told no one about it for fear of being ridiculed and I felt ridiculous myself… I said to myself: since Nature is willing to do the sculpture, I will do the masonry and the architecture.'
Despite not having any further experiences in Architecture he decided to go forward and build his dream. With no building skills Cheval started his project in the garden where his house was. Every day he collected stones on his round, bought them home in his pockets and started to create his dream.
He eventually began taking a wheelbarrow on his round so that he could collect more stones to create more walls and structures.
Over the span of 33 years, Ferdinand Cheval spent all of his spare time single-handedly creating his masterpiece, an imaginative 24m castle festooned with fanciful statues and sculptures, exotic animals, pillars, buttresses and grottoes.
The place was finally finished in 1912 and people have been admiring the whimsical building ever since.
Hereafter, Cheval spent the next seven years sculpting his own tomb, another wildly ornate structure, where he is buried. Legros said it was "his masterpiece".
He breathed his last in August 1924. Chapel had originally wanted to be buried in the palace as he wanted to be there for eternity but both the Church and local state authorities made clear this would not be acceptable.
In 1969, the Palais Ideal as it is known, became a listed historic building. In 1984 it was bequeathed to the town by Cheval's granddaughter and is now open to the public.
The palace stays open almost all year for visits, and also often serves as a venue for extraordinary concerts and art exhibitions.
It is noteworthy that in recent years, the site has attracted thousands of visitors a year as it stands to be one of the most extraordinary examples of naive art architecture anywhere in the world.
Pablo Picasso visited the palace with fellow artist Dora Maar, with whom he had a years-long relationship, and his friend the poet Paul Eluard.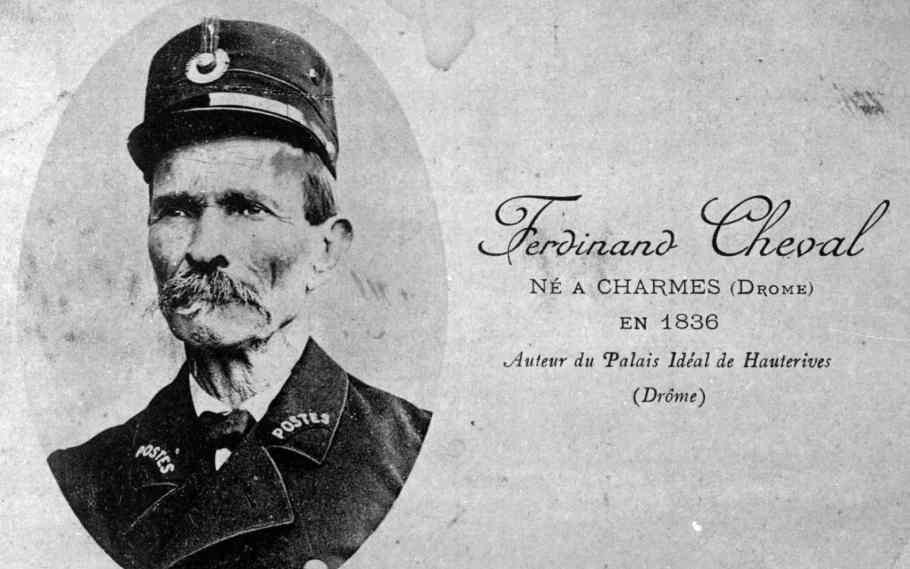 References:
An all-star biopic directed by prominent French moviemaker Nils Tavernier released in 2018, "L'Incroyable Histoire du facteur Cheval" (called simply the "Ideal Palace" in English), further increased interest in his life.
Cheval who made wonder happen in his life, was a self taught person who drew his inspiration from postcards and illustrated magazines.
Also Read : 5 facts about Nagaland you must know