Now make pizzas easily at home following the easy pizza recipe given below. Try your hands at this recipe and make you Family and kids happy. All the ingredients are easily available and can be made under an hour!
Easy Pizza Recipe : INGREDIENTS
2 1⁄2cups flour
1teaspoon salt
1teaspoon sugar
1tablespoon fast rise yeast
1cup water (120*)
1tablespoon oil
TOPPING
1⁄4cup tomato sauce
1teaspoon italian seasoning
1⁄2teaspoon garlic powder
1⁄2teaspoon salt
1⁄8teaspoon pepper
1 1⁄2cups pepperoni slices
1cup shredded mozzarella cheese
1cup shredded monterey jack cheese
3tablespoons grated parmesan cheese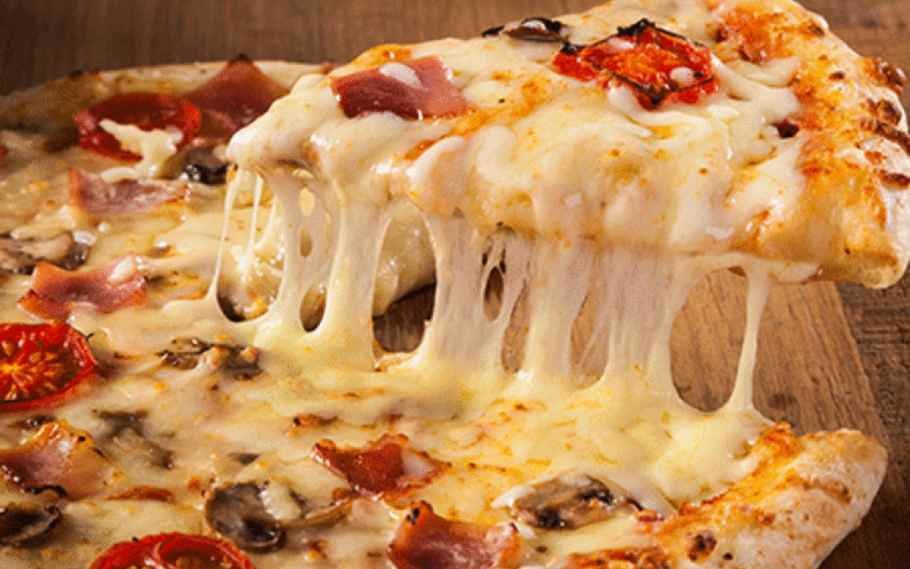 Easy Pizza Recipe: DIRECTIONS
First, take a large bowl and mix first 4 ingredients.
Now add water and oil to the flour mixture.
Turn onto floured surface; knead for 2 minutes.
Now place it in a greased bowl; turning to grease top.
Cover and let rise for 20 minutes.
Punch down; place on 12in, greased pizza pan.
Pat into a circle.
Topping: Mix first 5 ingredients and spread over crust.
Put a few pepperoni slices on top of sauce.
Sprinkle with 1/2 the mozzeralla; 1/2 the monterey jack, and 1/2 the parmesan.
Put the rest of the pepperoni on.
Repeat the cheese layer.
Bake at 400* for 20 minutes or until light brown.