Droupadi Murmu vs Yashwant Sinha; Elections for the 15th President of India are being held today. Two candidates – from NDA Droupadi Murmu and Opposition Yashwant Sinha. Many are counting support for Ms Murmu.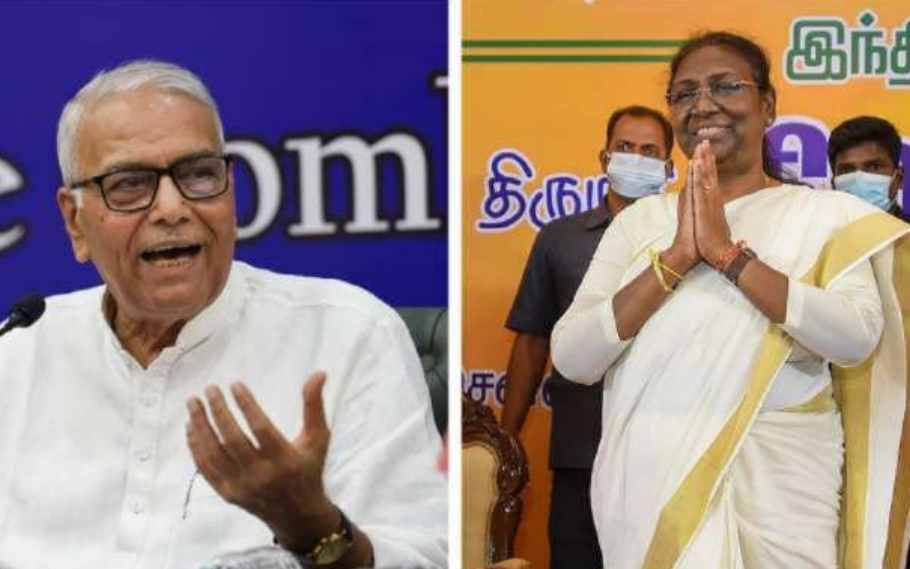 Facts on the upcoming Presidential Election Droupadi Murmu vs Yashwant Sinha
More than 600 electors, including PM Modi, former PM Manmohan Singh have voted so far at the elections.
The election coincided with the first day of Parliament's Monsoon session. Murmur was the country's strongest contender before 2017
NDA chose Ms Murmu is seen as a calculated move, as firstly because she is a tribal woman and former Jharkhand Governor.
Ms Murmu assured of support by Chief Minister of Bihar
Along with BJP, factions of the Shiv Sena – also expected to support Murmu.
Uddhav Thackeray is also supporting her.
The decision to support her, after 16 MPs met Thackeray and suggested that the vote for Ms Murmu.
The Opposition on the other hand settled for Mr Sinha – a former Union Minister under Vajpayee Government.
Nationalist Congress Party Chief Sharad Pawar and many others declined to vote.
The President is elected by the members of the Electoral College, comprising elected members of both houses of Parliament and legislative assemblies.
Also read : Assam; Chief Minister's Institutional Plantation Programme launched