On 24th April, Social Youthquake and the Garigaon Youths organized a drive-thru food distribution drive from Jalukbari to Fancy Bazaar.
According to one of the organizers, the food was cooked by all of the communities, and everyone in attendance vowed to promote interfaith cooperation.
"The meal was made by all of the communities."
"Everyone in attendance vowed to promote interfaith harmony." the organizer remarked.
According to the organizers, food, maybe a source of interfaith harmony because it is a basic necessity for survival.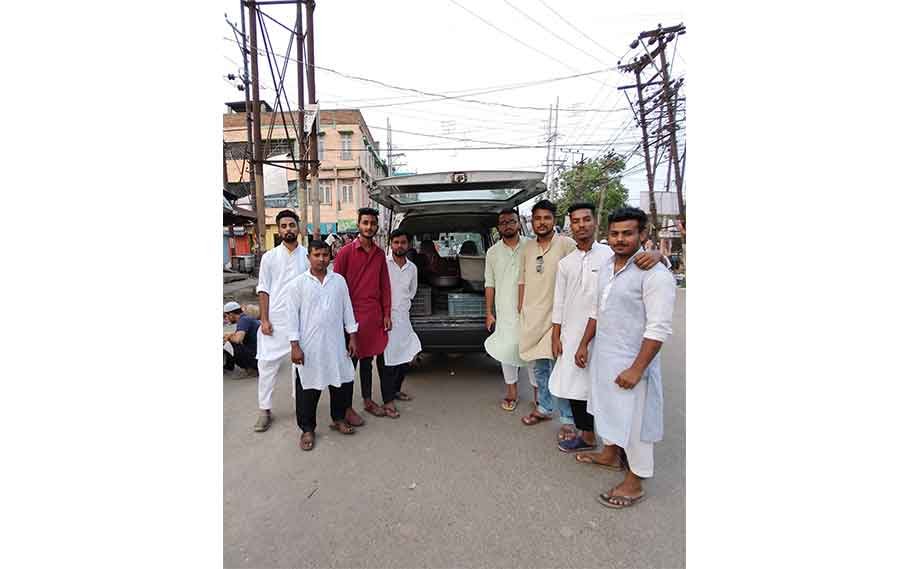 "It is not how much we give, but how much love we put into giving," after all.
As we know, food is on the usual list of immediate "basic requirements" (including water).
However, food is a basic need that every individual in society requires. Armies can't fight, clergy can't preach, and farmers can't create without food.
Meanwhile, one has probably heard and seen a lot about drive-thru food pantries in the last year.
Drive-Thru most efficient means for the food bank
Moreover, drive-thru food pantries have become the safest and most efficient means for food banks to give food to our poor neighbors since the onset of the coronavirus outbreak.
Drive-thru pantries are available to anyone who requires additional assistance in obtaining food. Visitors are frequently exempt from providing proof of income or identification. For record-keeping purposes, visitors may be asked for their zip code and the number of people living in their homes.
There is no need to make an appointment, but because drive-thru pantries are normally first-come, first-served, many customers arrive early.
Also Read: FREE FOOD ON DATES, WHY NOT