BJP Worker Died In Cachar: A BJP worker died after his vehicle got hit by a dumper on January 1. The incident took place in Assam's Cachar district. The deceased has been identified as Sohail Ahmed.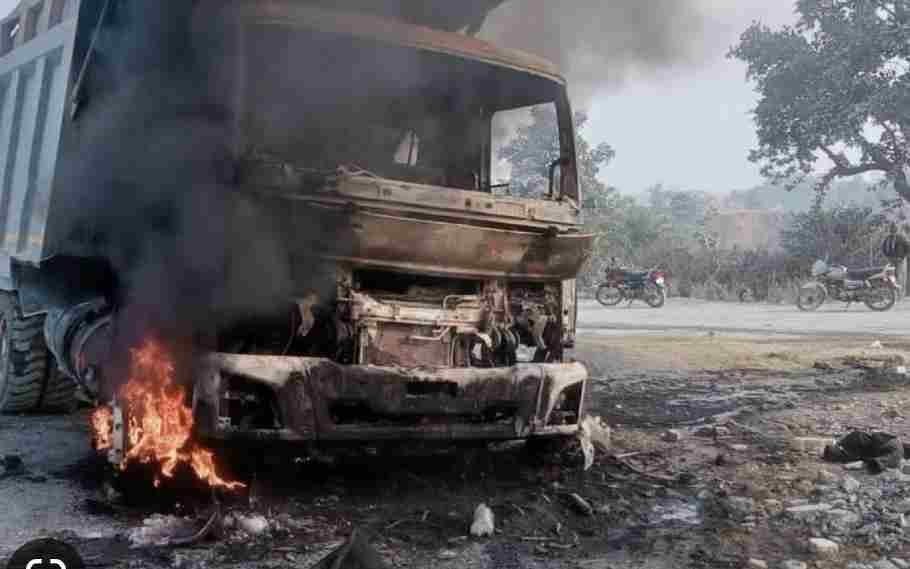 BJP Worker Died In Cachar
The dumper rammed into Sohail's vehicle in Udharbond area of Cachar. As per reports, the deceased could not get any medical treatment since he died on the way to hospital.
He was supposed to be admitted in Silchar Medical College and Hospital. The public got extremely agitated by such an unfortunate death of the BJP worker.
Reports added a group of people got triggered by the occurrence. Angry mob battered and torched the dumper. A team of police rushed to the spot after receiving information about the mayhem.
Also Read:APSC CASH-FOR-JOB SCAM: COMMISSION SENT NOTIFICATION TO ANOTHER GAZETTED OFFICER