BJP Burns Effigy Of Bilawal: Assam BJP burns effigy of Bilawal Bhutto. It is noted the Bharatiya Janata Party on December 17 organised a national demonstration against Pakistan's Foreign Minister Bilawal Bhutto after he referred Prime Minister Narendra Modi as the 'butcher of Gujarat'.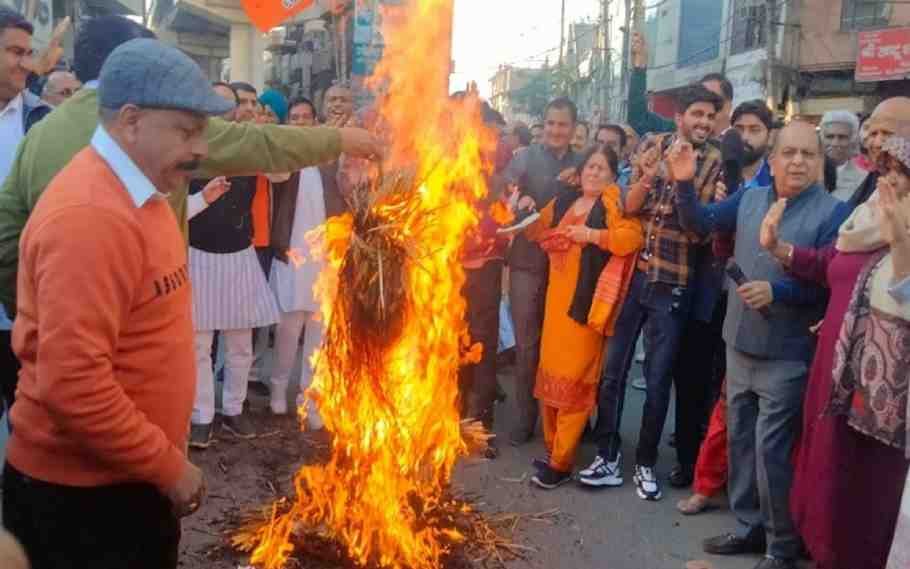 BJP Burns Effigy Of Bilawal
BJP workers throughout the nation flocked to the streets to burn Bhutto effigies after he responded to External Affairs Minister S. Jaishankar with a statement. BJP workers of Assam too staged the protest at Latasil Playground in Guwahati.
National General Secretary of BJP Dilip Saikia, Assam Minister of Housing and Urban Affairs and Irrigation, Ashok Singhal, State General Secretary Diplu Ranjan Sarma, Guwahati Municipal Corporation Mayor Mrigen Sarania, and Deputy Mayor Smita Roy were also present in the protest.
Addressing the workers who participated in the demonstration, Dilip Saikia stated every work of Pakistan has always instigated for terrorism. Pakistan is the hub of terrorism in the world. Terrorism is the main industry of the country as Pakistan is suffering from political unrest and poor economic condition.
Also Read:ASSAM CM LAID FOUNDATION STONES OF VARIOUS PROJECTS IN LAKHIMPUR