Anticipation of BGMI is over, know what you have to do to play your long-awaited game

In a much-awaited announcement, Krafton, the developer of Battlegrounds Mobile India (BGMI), has confirmed the game's return to the Indian gaming market. Following its initial ban due to security concerns, players in India will soon be able to download the immensely popular mobile battle royale game from both the Google Play Store and Apple App Store. This news has brought relief and excitement to the gaming community, which eagerly awaits the opportunity to once again engage in thrilling virtual battles.
BGMI, an Indian version of the globally acclaimed game PlayerUnknown's Battlegrounds (PUBG), faced a ban in India due to concerns regarding its Chinese parent company. However, with this latest announcement, Krafton has reignited the hopes of millions of Indian gamers who have been eagerly awaiting the game's return.
While a specific relaunch date has not been officially provided by Krafton executives, leaked information indicates that BattleGrounds Mobile India will be available for download on May 27 at 5:30 p.m.. Enthusiasts are advised to mark their calendars and prepare themselves for an epic return to the virtual battlegrounds.
It's important to note that BattleGrounds Mobile India will undergo certain changes to comply with Indian regulations. According to a report by News18, the game will initially return for a limited duration with close monitoring by government officials. To make it less violent and more culturally suitable, alternative colors will be used instead of blood, and additional cosmetic changes may be implemented. Furthermore, there may be restrictions on playing time during this testing period, possibly lasting for three months.
As the countdown begins for the highly anticipated relaunch of BGMI, the gaming community is buzzing with excitement. Players eagerly await the chance to immerse themselves in the intense and immersive gameplay experience that BGMI offers. With its realistic graphics, wide range of weapons, and challenging battle scenarios, BGMI has captivated gamers across the country.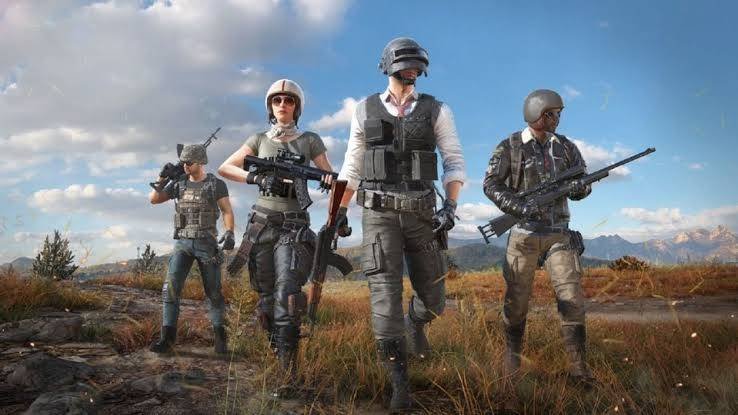 Popularity of BGMI
BGMI (Battlegrounds Mobile India) is a highly popular mobile battle royale game developed by Krafton. It serves as the Indian version of the globally acclaimed game PlayerUnknown's Battlegrounds (PUBG), which gained immense popularity among gamers worldwide. BGMI offers a thrilling and immersive gaming experience, where players are dropped onto a virtual map and engage in intense battles until only one player or team remains victorious.
Battlegrounds Mobile India was launched in India on July 2, 2021. The game's release came after a period of anticipation and excitement among Indian gamers who were eagerly waiting for its arrival. BGMI's launch marked the return of the popular battle royale gameplay experience to Indian players, tailored specifically to cater to the Indian gaming market.
The game features various modes, including solo, duo, and squad battles, allowing players to team up with their friends or compete individually. Players can choose from a wide range of weapons, equipment, and vehicles strategically placed throughout the map. The objective is to survive, eliminate opponents, and emerge as the last person standing or the last team standing, depending on the chosen game mode.
BattleGrounds Mobile India offers realistic graphics, dynamic gameplay mechanics, and a vast array of strategic possibilities, making it a compelling and addictive experience for gamers. The game's map features diverse terrains, including cities, forests, hills, and open fields, adding to the excitement and challenges players face during battles.
With the relaunch of BGMI on the horizon, players are advised to stay tuned for further updates and official announcements. The gaming community eagerly awaits the opportunity to dominate the battlegrounds, showcasing their skills and teamwork.
As the clock ticks closer to May 27, gaming enthusiasts across the country eagerly count down the days until they can once again experience the adrenaline rush of BattleGrounds Mobile India. Brace yourselves, gamers, and get ready to conquer the virtual battlegrounds in style. The return of BGMI promises to be an exciting journey filled with intense battles and memorable moments.
GET READY FOR LOVE IN SPACE: SPACE PERSPECTIVE LAUNCHES FIRST-EVER SPACE WEDDING FOR RS. 1 CRORE PER PERSON; TICKETS GOING FAST