Amlan Borgohain is our pride. The 23-year-old just runs fast when it comes to running. He did just that to stop the clock at 10.38s at the IIT Gandhinagar athletics track to clinch the men's 100m rare Gold and win the mantle of the fastest man of the 36th National Games on October 1.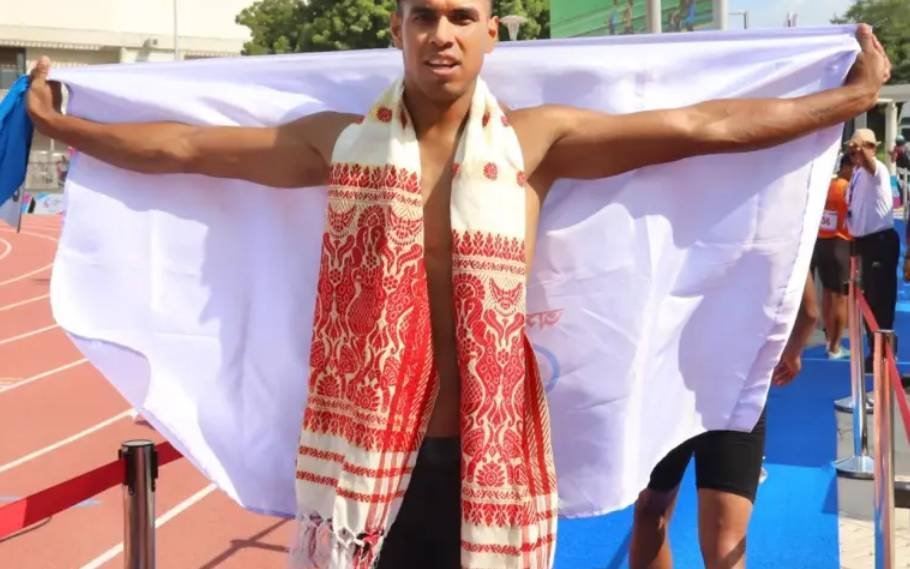 Amlan Borgohain Opens Assam's Account
The sprinter had registered a timing of 10.28s in the semifinals and though he could not improve on that performance he was more than happy. "You know, it's like a stage show, sometimes you perform, sometimes you don't," he smiled.
"In those few seconds, there is no time to think. You simply focus on executing your game plan. I don't think about it much. It is the same for everyone, isn't it? In the All-India Railway competition, I ran at 2 PM in similar weather conditions and clocked 10.25 seconds. So, I am experienced in this kind of weather," Amlan added.
It is mentioned Amlan Borgohain had broken the National Record in Rae Bareli that time and feels that his performance would inspire many youngsters to take up athletics in the North-east Region. "We have many footballers, weightlifters and boxers and now we are not so bad in athletics either," he smiled.
Also Read:Google Play Store To Allow Fantasy Sports Through The Platform