Alcohol can affect your body very quickly. As the Alcohol is absorbed through the lining of the stomach into the bloodstream, it spreads into tissues throughout the body after the consumption. Alcohol reaches our brains in five minutes and starts to affect us within 10 minutes. It is just a matter of a few minutes how it affects the brain, it only takes 6 minutes to hit the brain.
After 20 minutes of that, the liver starts processing alcohol. On average, the liver can metabolize 1 ounce of alcohol every hour. A blood alcohol level of 0.08, the legal limit for drinking, takes around five and a half hours to leave your system. Alcohol will stay in urine for up to 80 hours and in hair follicles for up to three months.
"Intoxication occurs when alcohol intake exceeds your body's ability to metabolize alcohol and break it down," states Jeffrey T. Johnson, DO, Northwestern Medicine Regional Medical Group board-certified specialist in addiction medicine.
Several Stages of Alcohol Intoxication
Subliminal intoxication: It is the stage when the blood alcohol content (BAC) is between 0.01 – 0.05, this is the first stage of intoxication. One may not look like they have been drinking, but the reaction time, behaviour and judgment may be slightly changed. Depending on weight, most men and women enter this phase after one drink.
Euphoria: During the early stages of drinking, our brain releases more dopamine. This chemical is linked with pleasure. During euphoria, one may feel relaxed and confident. But, the reasoning and memory may be slightly impaired. Often referred to as "tipsy," this stage occurs when your BAC is between 0.03 and 0.12.
Excitement: At this stage, with a BAC from 0.09 to 0.25, one is now legally intoxicated. This level of intoxication affects the occipital lobe, temporal lobe and frontal lobe in your brain. Drinking too much can cause side effects specific to each lobe's role, including blurred vision, slurred speech and hearing, and lack of control, respectively. The parietal lobe, which processes sensory information, is also affected. One may have a loss of fine motor skills and a slower reaction time. This stage is often marked by mood swings, impaired judgment, and even nausea or vomiting.
Confusion. A BAC of 0.18 to 0.3 often looks like disorientation. Our cerebellum, which helps with coordination, is impacted. As a result, one may need help walking or standing. Blackouts, or the temporary loss of consciousness or short-term memory, are also likely to occur at this stage. This is a result of the hippocampus, the region of the brain that is responsible for making new memories, not working well. At this stage, there is also a higher pain threshold, which may increase the risk of injury.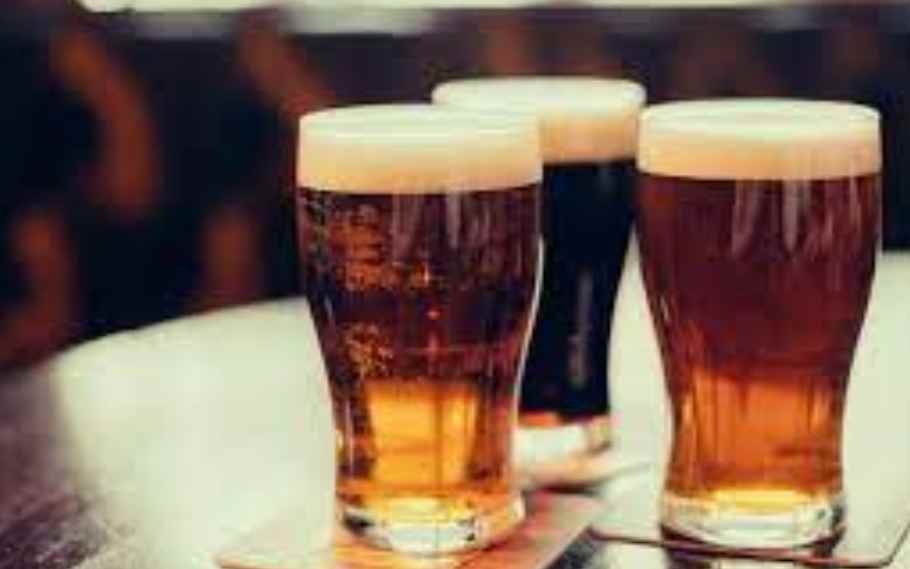 Stupor: If you reach a BAC of 0.25, one may have concerning signs of alcohol poisoning. At this time, all mental, physical and sensory functions are severely impaired. The risk of passing out, suffocation and injury or internal damages are high.
Coma: With a BAC of 0.35, one is at risk of going into a coma. This occurs due to compromised respiration and circulation, motor responses and reflexes. A person in this phase is at high risk of death.
Death: When BAC is over 0.45, it may cause death due to alcohol poisoning or failure of the brain to control the body's vital functions.
Also Read: Do you know Neil Armstrong sued his barber for selling his hair?