4 Arrested in Assam for having having alleged ties to terrorist organisations in Bangladesh. Assam Chief Minister Himanta Biswa Sarma applauded the Assam Police's commitment to eradicating jihadist activities in Assam after Assam Police arrested four people for having alleged links to a jehadi group which is believed to be affiliated to al-Qaeda.
4 Arrested In Assam
It is reported that the operation was conducted on October 17 and the culprits in Assam's Nalbari and Tamulpur districts, who were said to have illegal connections with the terrorist groups Ansarullah Bangla Team (ABT), based in Bangladesh, and Al-Qaeda in the Indian Subcontinent (AQIS), were detained.
Nalbari district police detained two individuals identified as Md Habel Ali and Abu Raihan, while Tamulpur district police detained two more individuals associated to AQIS, named as Sadeq Ali and Jakibul Ali, said Pabindra Kumar Nath, superintendent of police for the Nalbari district.
It was found that one of the arrested accused, Saiful Islam alias Harun Rashid, is a citizen of Bangladesh who had entered India illegally and was working as a teacher of Dhakaliapara Masjid, said the Police.
Meanwhile, after 4 arrested in Assam, Himanta Biswa Sarma praised the state police for the 'commendable effort' they have put in the process of 'rooting out jihadi influences' from Assam.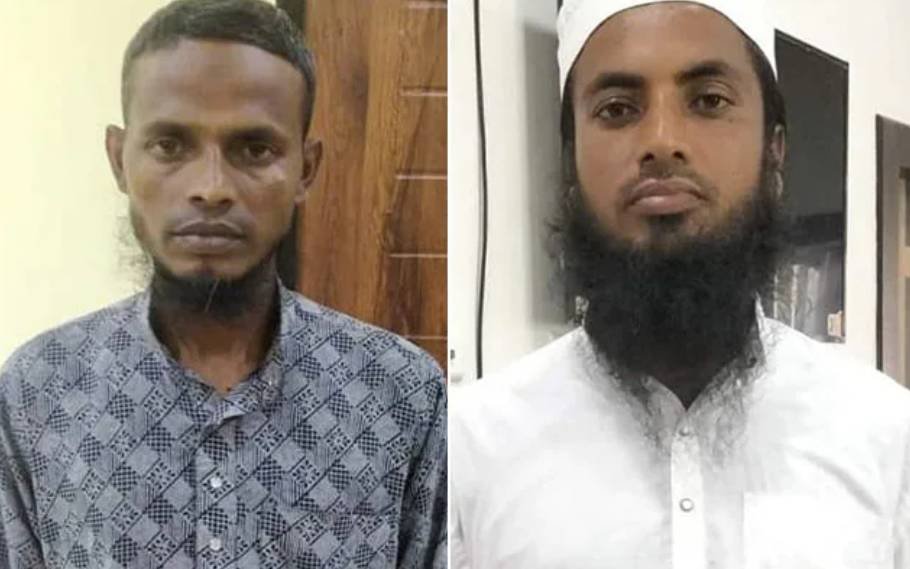 Also Read:ASSAM POLICE ARRESTED 1 PFI MEMBER FROM KARIMGANJ TODAY