The story of Ravan's sister, Khurponokha or Meenakshi is a mythological story based on Hindu gods and demons. According to the Hindu mythology, she was a Rakshashi or a demon. The story of Ravan's sister has been narrated in the epic Ramayana.
Who was Khurponokha?
Khurponokha or Meenakshi was the sister of Ravan who was the King of Lanka and the daughter of sage Vishrava and Rakshashi Kaikeshi. In the epic Ramayana, the role of the rakshashi has been described to be of significance.
The word Khurponokha comes from two Sanskrit words- Shurpa meaning winnowing fans and Nakha meaning nails. That is why she is also called to the demon with winnowing fingernails.
The portrayal of her character differs in every version. As per the version of Valmiki's, she was described as an unattractive, ill-mannered woman who did not carry a sense of personality, On the other hand, kampan's version had a totally contrasting account. He described the demon as someone who took an attractive form in order to seduce Rama.
According to the Valmiki's version of Ramayana, khurponokha played an important character. She was the driving force that lead to the death of Ravana by Lord Rama. Khurponokha secretly married the prince of Davana clan who were considered he mortal enemies of the Rakshasas. Her son was named Shambhri. She became a widow when Ravana killed her husband for plotting against him.
Described as an 'epitome of wickedness' by Valmiki's Ramayana – khurponokha used to spend her time in the jungles of South India when she met lord Rama. The beautiful portrayal of Lord Rama overwhelmed her with joy.
As Lord Rama had taken a vow to have only one woman as his wife, he did not accept Khurponokha's proposal. She then advanced to Lord Lakshman who cruelly rejected her proposal. Feeling humiliated,she attacked sita after which the Rakshashi's ears and nose were cut off.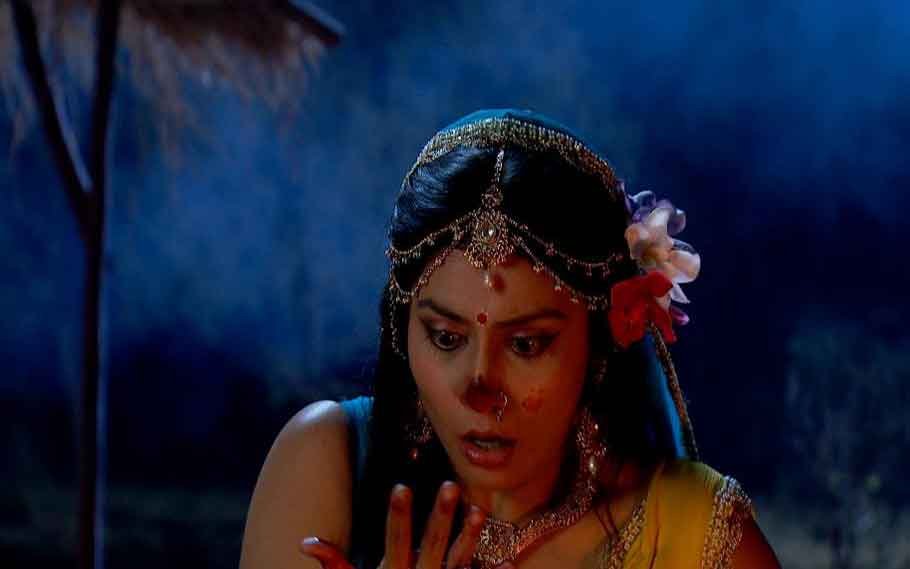 When Ravana came to know his sister's plight and her utter humiliation at the hands of Lord rama and Lakshman, Ravana decided to abduct Sita and marry her. This move by Ravana ultimately led to death at the hands of Lord Rama.
Khurponokha actually plotted against her brother by convincing him to abduct sita and eventually fight Lord Rama. She knew very well that ravana will not be able to outstand Lord Rama as he was a divine avatar. She plotted against her brother as he killed her husband, thus making her a widow.
If one goes by the version of Bhrama vaivarta Purana, khurponokha eventually marries Lord Krishna in her next life after immensing penance at the holy lake.