In a recent judgment on Friday, the US Supreme Court eliminated the Abortion rights, overturning 50 years of constitutional safeguards on one of the most contentious and passionately contested topics in American politics.
The influential "Roe v. Wade" ruling from 1973, which supported a woman's Abortion rights, and ruled that now it is up to individual states to allow or forbid the abortion, was overturned by the conservative-dominated court.
"The Constitution does not confer an Abortion right; Roe and Casey are overruled, and the authority to regulate abortion is returned to the people and their elected representatives
Abortion "presents a serious moral dilemma on which Americans hold radically diverse views," Justice Samuel Alito said in the majority judgment.
Abortion right to end in almost half of the US states
The decision is likely to trigger a flurry of new legislation that severely restricts or openly prohibits abortions in approximately half of the 50 US states, forcing women to travel great distances to jurisdictions that still allow the practice.
The opinion overturned the nation's highest court's 1973 Roe v. Wade decision, which held that women have a constitutional right to privacy over their own bodies and therefore the right to an abortion.
The court's decision goes against a global trend that has seen abortion restrictions loosen up, particularly in nations like Ireland, Argentina, Mexico, and Colombia where the Catholic Church continues to have a massive influence.
Women who live in states with severe anti-abortion legislation will either have to carry their pregnancy to term, have a secret abortion or get abortion pills, or leave their state and move to one where the operation is still permitted.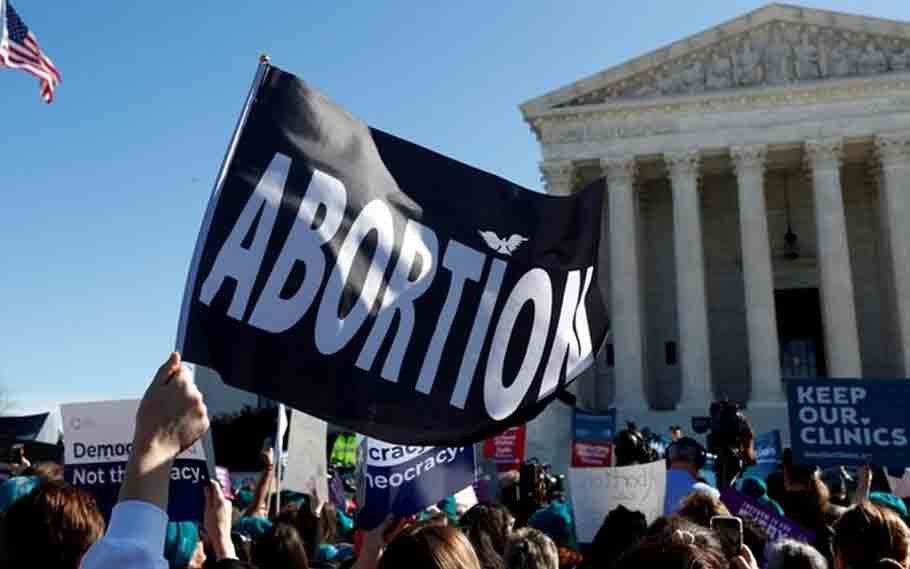 In preparation for a spike, a number of Democratic-run states have taken efforts to make abortion more accessible, and clinics have also reallocated their resources. However, travel is costly, and pro-choice organizations claim that abortion restrictions will have a negative impact on poor women, many of whom are Black or Hispanic.
Michelle Obama shares a post on social media on the abolition of Abortion rights in the US.
Also Read: Mumbai Terror Attack main accused sentenced to 15 years prison