India bans PFI and other association for a period of five years. The centre declared the Popular Front of India and its associates or affiliates with immediate effect. The development comes after countrywide raid on PFI leaders in terror fund cases.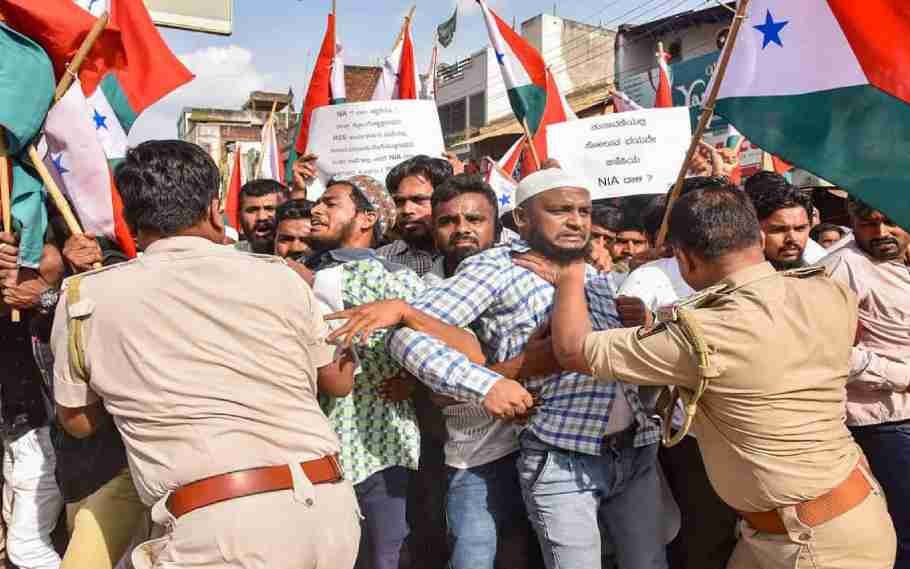 India bans PFI and several other organisations
The government said the PFI is involved in many criminal cases and shows sheer disrepect towards the constitutional authority of India. The organisation has become a major threat to the internal security of the country.
The notification issued by the centre reads, "in exercise of powers conferred by sub-section 3 of the Unlawful Activities Act 1967, the Central Government hereby declared the popular front of India and its associated or affiliates or fronts including Rehab India Foundation, campus Front of India, All India Imams Council, National Conferedation of Human Rights Organisation, National Women's Front, Junior Front, Empower India Foundation and Rehab Foundation Kerala, as an unlawful association."
The government further stated, the PFI activities have no immediate control and are disturbing the public order and encouraging a terror based regime.
The notification further reads, "there had been a number of instances of international linkages of PFI with global terrorist groups and some activities of the PFI have joined Islamic State of Iraq and Syria and participated in terror activities in Syria, Iraq and Afghanistan."
Also Read: Assam Police arrested 1 PFI member from Karimganj today