Yes you can get your eyeball tattoo but it won't be as pleasant as it appears to be. Know why?
Eyeball tattoo is also known as a scleral tattoo is one of the weirdest body modification techniques.

Eyeball tattoo is permanent colouring of the white of the eye (called the sclera). It is performed by injecting ink with a needle underneath the top layer of the eye onto the sclera, in several locations, from where the ink then slowly spreads to cover the sclera. It is permanent and non-reversible.
RANZCO consider eyeball tattoo a high risk procedure, why?
The Royal Australian and New Zealand College of Ophthalmologists (RANZCO) consider eyeball tattooing a high-risk procedure and recommend that it only be performed by a doctor when medically indicated, such as for specific eye abnormalities.
RANZCO advises against eyeball tattooing for cosmetic purposes, as they describe it as "…an extremely dangerous, irreversible procedure that can lead to blindness."
There are many potential health risks from undergoing eyeball tattooing. They range from mild risks including eye irritation to severe risks such as blindness. The long-term risks are currently unknown.
In 2017, Allure reported on a Canadian model Catt Gallinger became the victim of an eye tattoo that went wrong. There were various viral snapshots of her eye crying the purple tears that had people feeling shaken. To be clear, this isn't a tattoo in the traditional sense. Instead, an artist, in this case, injects a tiny amount of ink under the conjunctiva, the clear membrane covering the front of the eye and over the sclera, the white part of the eye.
The procedure was developed about 10 years ago by body-modification expert Luna Cobra and the late Shannon Larratt, who founded BME, the first extensive body modification e-zine. Cobra tells Allure he initially performed it "a few different ways" on Larratt and two other subjects. "One method worked best, so I spent the next two years refining it," says Cobra, who has gone on to safely tattoo hundreds of eyeballs.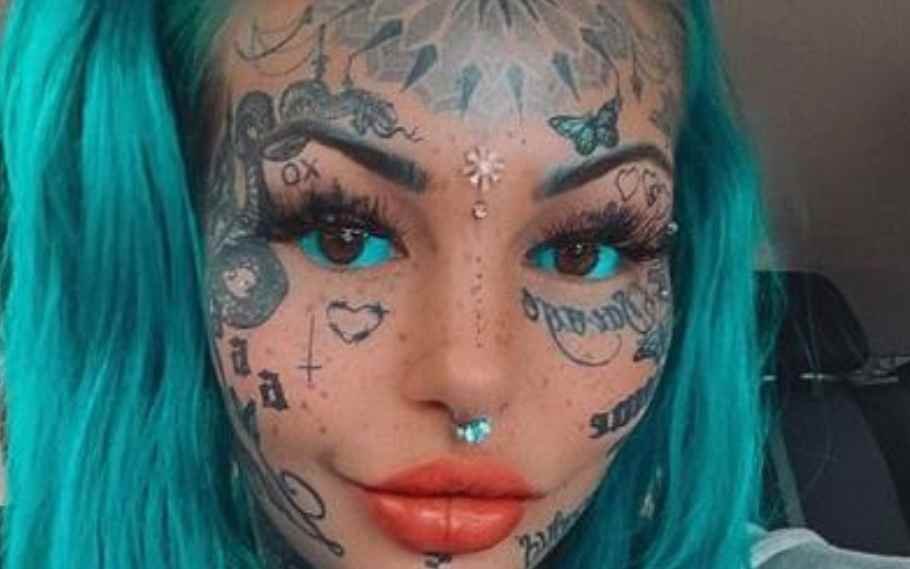 It is far riskier than it looks because it may cause permanent blindness by perforation and retinal detachment or dangerous eye infections like endophthalmitis. It can also cause the transmission of blood-borne viruses from unsterile equipment. The bleeding and infection at the injection sites are also some great risks. Most common of all it makes your eyes sensitive to light.
Also Read : Nora Fatehi questioned by Delhi Police over an extortion case for 6 hours