South Indian films are not only making money in their home markets, but are also performing well in threaters across the country.
South Indian films from Tamil, Telugu, Kannada, and Malayalam have all found a following in the Hindi belt.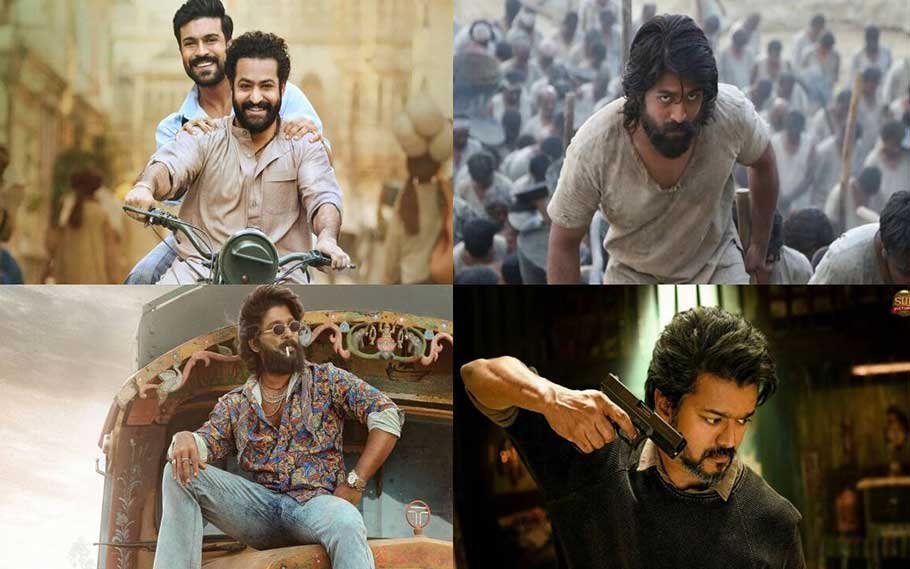 South Indian films
After theatres reopened in October following a statewide closure due to coronavirus, this pattern of regional South Indian films functioning across India has witnessed an uptick.
With the release of Vijay's Beast and Yash's KGF Chapter 2, more people are likely to go to the movies than with any other recent Bollywood film.
Salman Khan, a Bollywood superstar who has starred in countless blockbusters, is baffled as to why Hindi films do not have the same appeal in the south as they do in the north.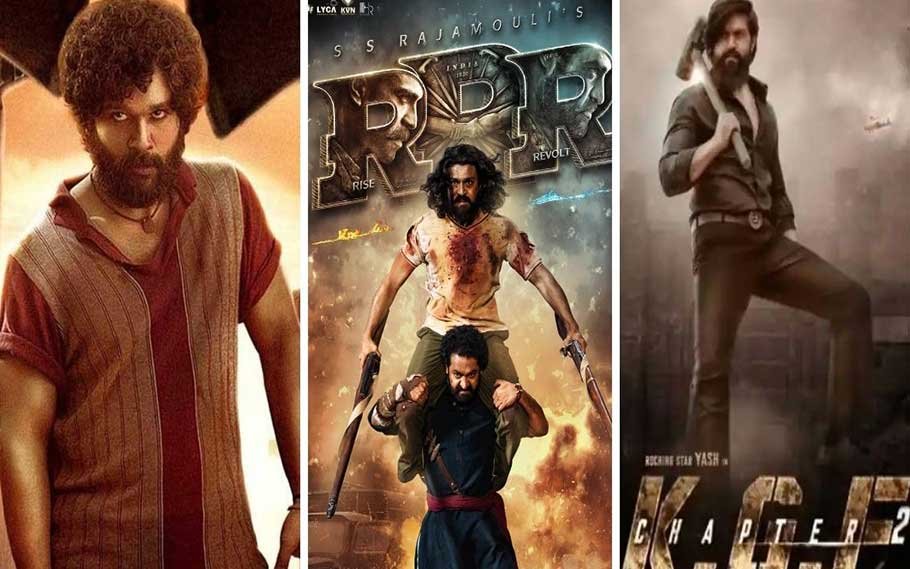 Taran Adarsh, a film trade expert, has an answer. He feels that regional cinema's success can be attributed to the 'wholesome amusement' it provides.
"These films give wholesome entertainment while simultaneously pushing the envelope," he said of the trend of south films winning the box office.
This transition, according to KGF 2 actor Yash, did not happen overnight. The audience in the north has taken its time getting acquainted with the storytelling style of south filmmakers.
Meanwhile, in an interview with Bollywood Life, the actor said, "What worked today is people got familiar with our way of storytelling, our cinema, so it has not happened overnight. That has been there for a few years and eventually, they started understanding the content, the expression of the direction and everything. And then we got a straight instant connection with Baahubali, SS Rajamouli sir, Prabhas, they took that initiative followed by KGF- it also entered with a commercial angle."
A lot of it, according to the actor, has to do with relatability. Taran Adarsh agreed and said, "Hindi films are not interested beyond the Bandra to Versova crowd. What about the rest of India? What happens to those who are thirsting for wholesome entertainment? It is high time that Bollywood people wake up." The trade expert feels the country still has takers for 'larger than life films' if they are given "the right emotion and story."
"The Hindi cinema fraternity really needs to pull up its socks so that the largest potential audience is not intellectually alienated," said film trade analyst Akshaye Rathi, echoing a similar opinion.
He is certain that Hindi filmmakers, who have already produced mega-hits such as Sooryavanshi, Tiger Zinda Hai, Bajrangi Bhaijaan, and Dangal, have the ability to create cinema for a national audience.
South Indian films without any promotion
South Indian films without any promotion, Allu Arjun's Pushpa: The Rise grossed Rs 108.26 crore (Hindi version) after the epidemic. Later, SS Rajamouli's RRR dominated the box office, grossing Rs 240.79 crore in India and more than Rs 1000 crore internationally. KGF 2 has had a strong start at the box office in India, with a first-day revenue of Rs 134.5 crore.
Film producer and trade expert Girish Johar concluded, "We really need to introspect that these films are not just working, they are working without any humongous promotion strategy. It is a concentrated effort on a different level."
After the success of his 2018 South Indian film KGF, actor Yash, who has largely featured in Kannada films, rose to stardom across the country. Fans all throughout the country are excited for him to reprise his role as Rocky in KGF 2, which has been released in theatres on April 14.
The actor recognises that following KGF 2, people's expectations of him may climb, therefore he wants to pursue films that appeal to people of all ages.
In an interview with Pinkvilla, the actor said, "It's not about the language or market anymore, it's about the number of people we are catering to. I want to do stories that every age group can comfortably watch."
The actor also understands that, as a national celebrity, he must remember that "stories must be international, as we have to give them to a global audience."
Moreover, Yash considers each and every person of the audience to be significant.