We might have always heard about the ritual Sandhi Puja, one of the auspicious ritual which is performed. If you wondering about the importance behind this ritual, let us know about it.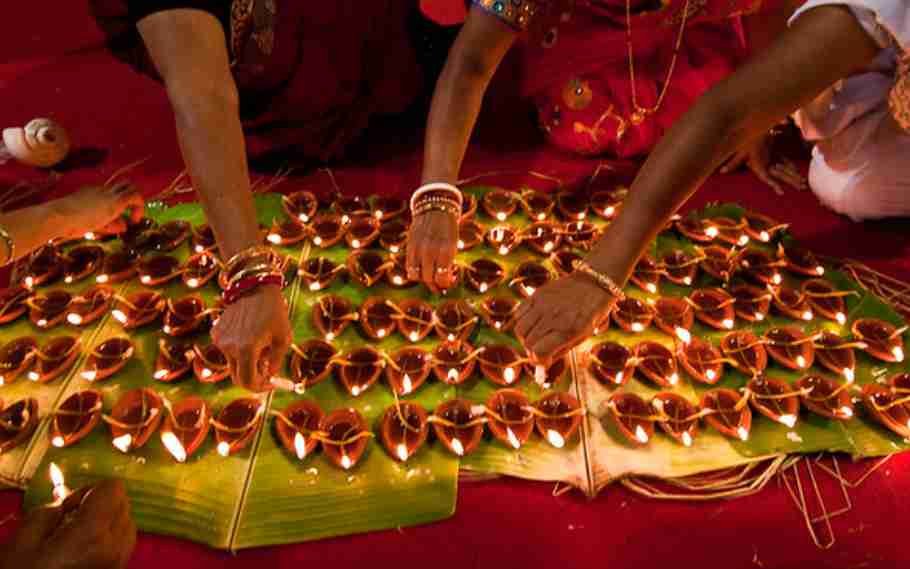 What is the significance of Sandhi Puja?
Sandhi Puja has great importance for Ashtami and Navami. The tradition, which has been going on for ages and is still followed by the devotees of the goddess with the same reverence and devotion.
Sandhi Puja follows special significance during Navratri, and one of the important rituals during Durga Puja. It is done at a specified juncture of time when Ashtami Tithi ends and Navami Tithi starts. The ritual is performed during last 24 minutes of Ashtami tithi and the first 24 minutes of Navami tithi, which together make Sandhikhan. It is believed that Goddess Durga appeared as Devi Chamunda during this time to kill demons Chanda and Munda.
As per Puranas, it's said that the significance of Sandhi Puja lies in the story behind it, when Goddess Durga was fighting with demon Mahishasura, his allies Chanda and Munda attacked Devi Durga from behind. The Goddess took the fierce avatar of Chamunda and killed both the evil demons. In reverence of Chamunda, the fierce avatar of Goddess Durga, Sandhi Puja is done.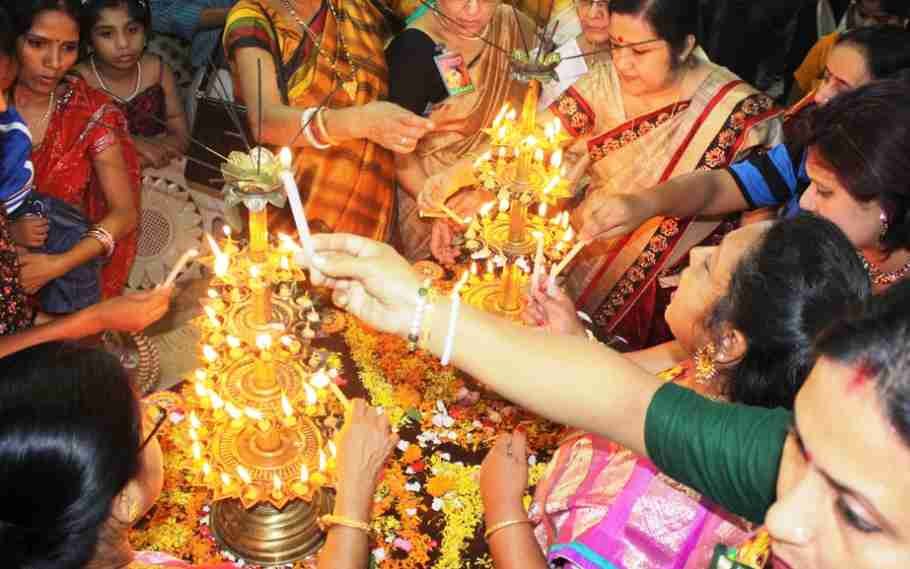 The auspicious Sandhi Puja, is performed in a grand manner, 108 Lotuses are offered at the feet of Goddess Durga , also 108 earthen lamps are lit, a garland of 108 bel leaves, jewellry, traditional clothes, hibiscus flowers, unckooed rice grains and a red fruit are offered to the Goddess Durga, along chanting of Sandhi Puja Mantra.
Traditionally on the day of Maha Ashtami, young unmarried girls are treated as Goddess Durga and are worshipped. They are worshipped as part of Kumari Puja, in many regions it is done during all nine days of Durga Navratri. It is believed, customary to perform Balidan or animal sacrifice at this sacred juncture of Sandhi Puja. Devotees who abstain from animal sacrifice perform symbolic Bali with vegetables like banana, cucumber, or pumpkin.
Another belief related to Sandhi Puja is that Lord Rama offered 108 lotuses to Maa Durga seeking her blessings to defeat Ravana. Hanuman was asked to bring 108 lotus flowers from Devidah. Then Rama himself expressed his desire to donate a lotus. Goddess Durga appeared before Lord Rama and bestow her blessings to conquest Lanka, providing the world meaning of win of good over evil. Rama observed the Durga Puja, popularly known as "Akal-Bodhon".
So now when we wear our new clothes and go to the Pandals to offer Anjali we also know the story behind the most importance ritual of Sandhi Puja and why it is performed. With the beating sound of Dhaks let us all enjoy Durga Puja and may Maa Durga bestow her blessings to all of us forever.
Also Read: Gandhi Jayanti: Narendra Modi, Draupadi Murmu Paid Homage To Mahatma Gandhi