Ashtami special mostly reminds you of Kala chana prasad. The nine-day-long Navratri festivities started on September 26. It is noted during this auspicious occasion, devotees worship the nine forms of Goddess Durga and seek blessings from the well-being of their loved ones.
Ashtami Special Kala Chana
One of the most important days in Navratri utsav is Maha Ashtami, which is the eight-day. One of the amazing things about Ashtami is Kala chana prasad.
The first step of the procedure of Ashtami special Kala chana is to soak the black chickpeas overnight or at least for about 8 to 10 hours before cooking. Make sure the chickpeas are soaked properly so much so that their outer covering can be removed easily.
Then, heat a cooker on the stove and put all the chickpeas into it. Add a bay leaf, salt and some ghee and cover the lid. Pressure cook for two whistles on medium flame.
Let the chickpeas on the stove for ten minutes more on low flame. Take a grinding jar, and put ginger, green chillies, red chilli powder, cumin powder, turmeric powder, and coriander powder into it. You need to add a spoonful of black-boiled chickpeas as well.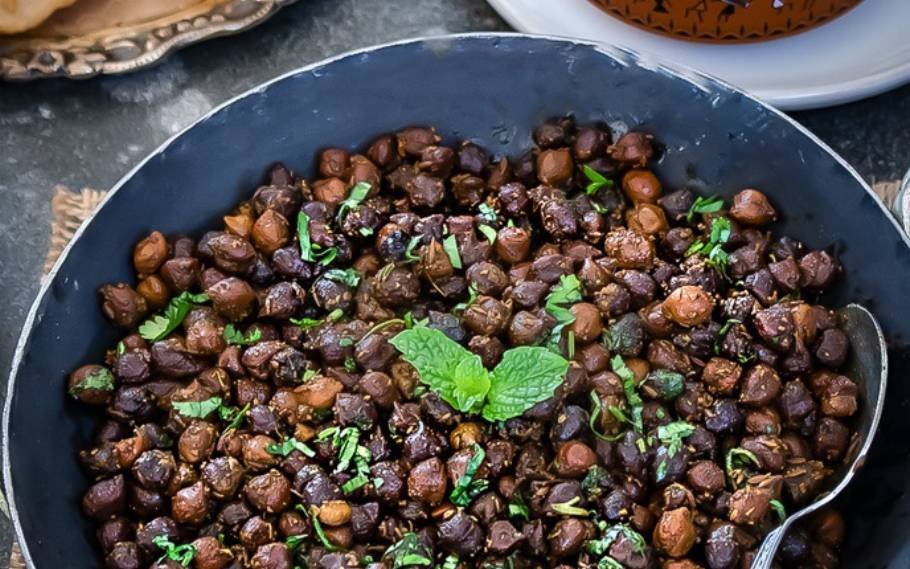 Mix some green coriander leaves and some of the leftover boiled chickpea water. Blend it all and prepare a coarse paste out of this. Heat some ghee in a kadhai. Add cumin seeds, hing, and mix the special masala you prepared.
Add the boiled chickpeas into the preparation and mix well. Add salt as per your taste. Let the extra water dry. Sprinkle some garam masala on top to enhance the taste of the dish.