Brief overview of Anne Boleyn
Anne Boleyn was the second wife of King Henry VIII of England and the mother of Queen Elizabeth I. She was born in Norfolk, England, in 1501 to Sir Thomas Boleyn and his wife, Lady Elizabeth Howard. She was raised in the Tudor court and later spent several years in France, where she developed a love of French culture and literature.
Relationship with King Henry VIII
Anne returned to England in the early 1520s and soon became a lady-in-waiting to Queen Catherine of Aragon. However, her beauty and intelligence caught the eye of King Henry VIII, who was unhappy in his marriage to Catherine and seeking a male heir. Anne and Henry began a secret affair, and the king soon began seeking a way to divorce Catherine and marry Anne.
This led to the start of the English Reformation, as Henry sought to have his marriage to Catherine declared null and void by the Pope. When the Pope refused to grant the annulment, Henry broke with the Roman Catholic Church and established the Church of England, with himself as the Supreme Head. He married Anne in a secret ceremony in January 1533, and she was crowned queen the following June.
Arrest and Execution Of Anne Boleyn
Despite initial excitement over the new queen, Anne's marriage to Henry proved to be tumultuous. She suffered several miscarriages and was unable to produce a male heir, leading to rumors of infidelity and treason. In May 1536, Anne was arrested and charged with treason, adultery, and incest. She was found guilty and executed on May 19, 1536.
Anne's life and legacy have been the subject of much debate and speculation over the centuries. She is often portrayed as a flirtatious and scheming seductress who used her wiles to manipulate Henry into marrying her. However, this view has been challenged in recent years by historians who argue that Anne was a strong and independent woman who challenged the patriarchal norms of her time.
Regardless of the true nature of Anne's character, her life and death had a profound impact on the history of England. Her marriage to Henry VIII led to the English Reformation, which forever changed the religious landscape of the country. And her daughter, Elizabeth I, went on to become one of England's greatest monarchs, ruling during a period of prosperity and cultural achievement known as the Elizabethan Era.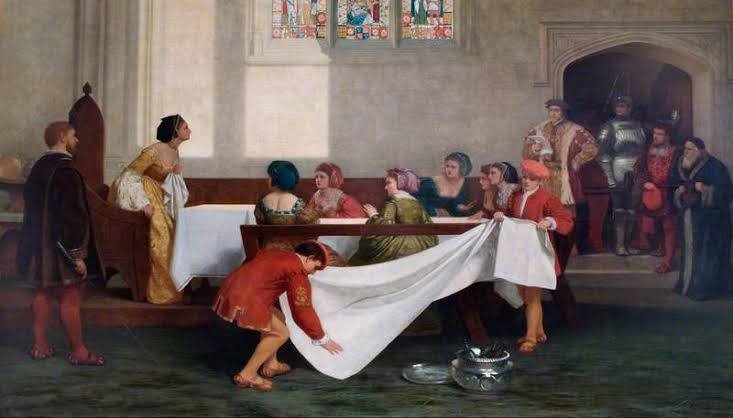 Inspiration of Anne Boleyn in Literature and Art
Anne's legacy can also be seen in the many works of literature and art inspired by her life. She is the subject of numerous plays, novels, and poems, including William Shakespeare's "Anne Boleyn" and "Henry VIII". She has also been depicted in numerous paintings, sculptures, and other works of art, often as a symbol of beauty, mystery, and tragedy.
Today, Anne continues to fascinate people all over the world, and her life remains one of the most intriguing and controversial in English history. Whether she was a seductress or a strong-willed woman ahead of her time, Anne Boleyn remains an important figure in the history of England and a symbol of the many challenges and complexities faced by women in positions of power.
Anne Boleyn remains a fascinating historical figure
Anne Boleyn was a fascinating historical figure whose life and death had a profound impact on the history of England. From her role in the English Reformation to her status as the mother of Queen Elizabeth I, Anne continues to be remembered as a powerful and controversial figure whose legacy continues to inspire and captivate people all over the world.