Lokpriya Gopinath Bordoloi; Assam has been made by the contribution of the great people who once resided on the land. The state has been enlightened by the presence of these people. The offerings of these people have inspired the whole generation of the state. One of them all is Gopinath Bordoloi.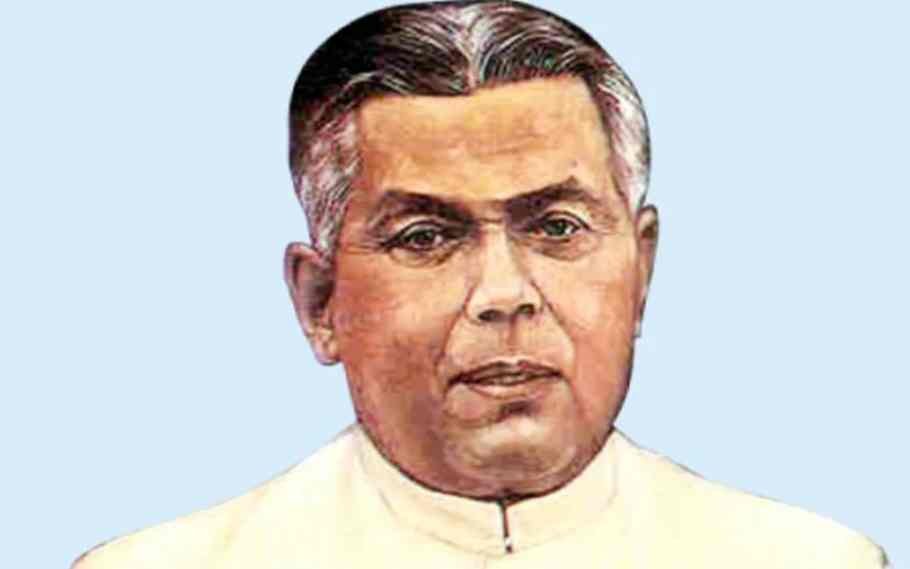 Remembering Lokpriya Gopinath Bordoloi in his Death Anniversary
One of the most eminent freedom fighters at the national and state level Lokrpiya Gopinath Bordoloi was the first Chief Minister of Assam.
Birth and life
Lokpriya Gopinath Bordoloi was born on June 6, 1890 at Raha in Nagaon, Assam to parents Buddheswar Bordoloi and Praneswari Bordoloi. Gopinath took a keen interest in serving people. His father was a medical practitioner and he inherited the quality from there.
It was due to his unselfish dedication towards Assam and its people, the then Governor of Assam Jayram Das Doulatram conferred him with the title "Lokapriya" that meant loved by all.
Education:
Lokpriya Gopinath Bordoloi got admitted in Cotton College after passing matriculation in 1907. He passed I.A. in 1st Div. In 1909, he took admission in the renowned Scottish Church College. Hereafter, M.A. from the University of Calcutta in 1914. He studied Law for three years but came back to Guwahati without sitting in the final examination. Then on request of Tarun Ram Phukan, he took up the temporary job as Headmaster of Sonaram High School. He studied Law for three years but came back to Guwahati without appearing for the final examination.
Politics
Lokpriya Gopinath Bordoloi's political life started when he joined the Indian National Congress as a volunteer in 1921, which was formed as a branch of Indian National Congress. He actively participated in the fight for independence. He was arrested in 1922 due to active participation in the Non-co-operation movement and was put in jail for a year. When the movement was called off following the Chauri Chaura incident, he went back to practising law.
Reason behind becoming the first Chief Minister of Assam
The reasons behind Gopinath Bordoloi becoming the first Chief Minister of undivided Assam were his political prowess, superb personality, truthfulness and behaviour which attracted not only his colleagues but also people of various communities. Congress got recognition as a powerful political party in Assam by virtue of his ability and intelligence. His contributions as Chief Minister were mainly to stop Land Tax, stop giving lands to migrant Muslims to secure the rights of indigenous people etc.
He helped to organise the rehabilitation of millions of Hindu refugees who had fled East Pakistan due to widespread violence and intimidation in the aftermath of Partition. In every work he did, he ensured communal harmony.
However, the new Government couldn't last for long as World War II began in 1939. Gopinath Bordoloi's Cabinet resigned in 1940 which was followed by an appeal by Mohandas K. Gandhi.
Awards and Recognition:
He was posthumously conferred with the Bharat Ratna Award in 1999 by former Prime Minister Atal Bihari Vajpayee. Moreover, a life-size statue of Bordoloi was unveiled on October 1, 2002 in the Parliament House by the President of India, A.P.J. Abdul Kalam.
Due to his selfless servings to the common people, Gopinath Bordoloi is conferred as the one who secured the rights of indigenous people of Assam. Despite being the first Chief Minister of the state, Gopinath Bordoloi led a simple life.
Besides all the other contributions, Lokpriya Gopinath Bordoloi was a visionary leader whose unparalleled contribution to protecting India's integrity and sovereignty in the turbulent times of Partition and these are must to be mentioned.
Lokpriya Gopinath Bordoloi, breathed his last on August 5, 1950. His contributions to the uplifting of the society will be remembered till the end of time.
Also Read : 5 budget-friendly hotels in Shillong, Meghalaya